Today was Saturday. The day that used I to be able to sleep in. I can remember thinking when G was 4, and therefore able to go downstairs by herself, that I could sleep past 8.30am again. Now, it's back to the 7.30 early morning wake up call. He doesn't wake crying, it's just like an alarm clock, you try to press snooze, but nothing happens. He'll usually quieten for a bit, when I call "Mama's coming" so back to sleep for another 5 minutes. He didn't today.

G was up late last night watching Dvd's with Daddy, so she didn't deign to wake until 11.30. K has man flu, so is still dying. He perked up enough to watch the football this afternoon, and is currently being a tough guy, and just about managing to watch paint dry, I mean snooker.

Went shopping this afternoon.. always fun when its raining. I still haven't worked out how to put the raincover on our pushchair, so he got a little wet. Only a little.

The rest of the day was spent Lallying around. It's difficult to describe. So I'll do pictures and then go watch CSI New York. Got to get my Danny fix!


"Did you not want me to get the washing out of the machine?"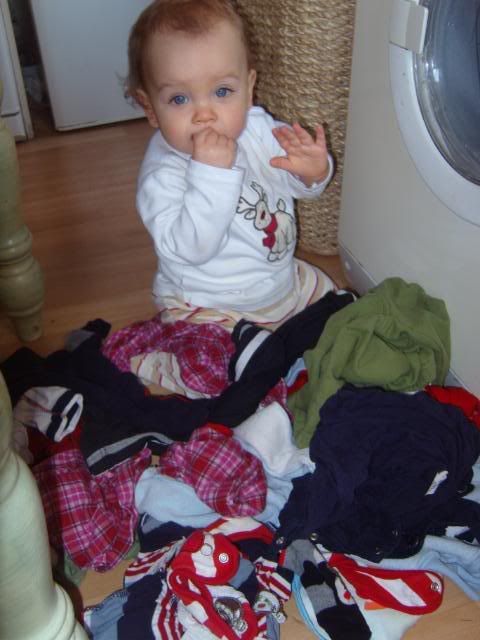 "I was hungry!"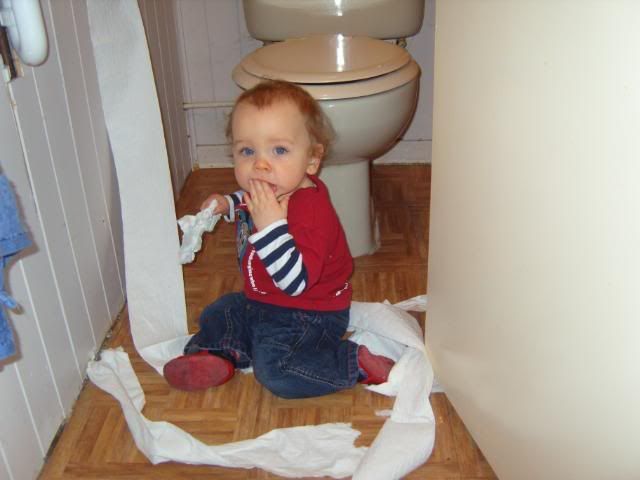 "Ok, Poppy, I'll try and get up.."


"I did it! Victory"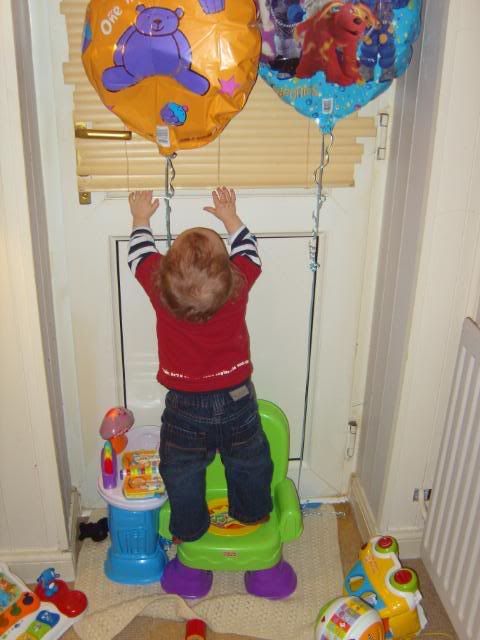 "Now you want me to climb the radiator?"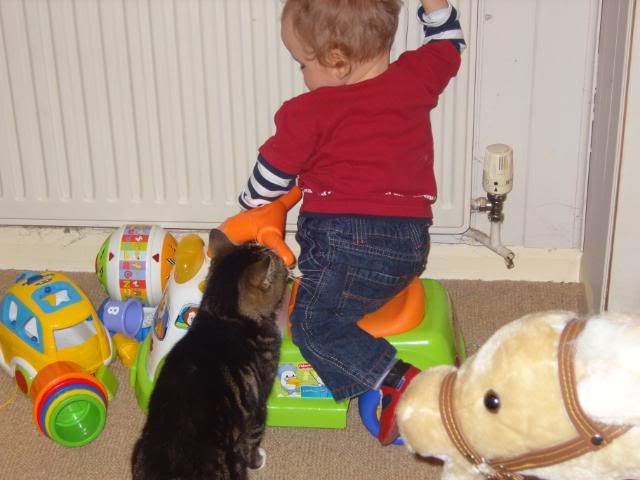 "Ok, just cos you wanted me to Poppy."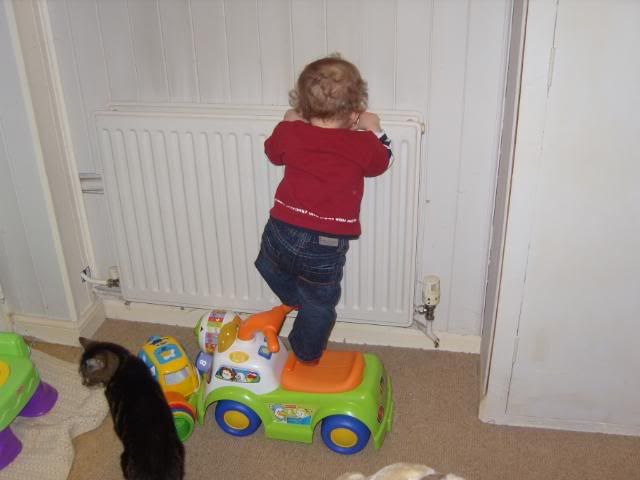 The cat eggs him on apparently.

K x